If musicians are the ultimate conveyors of self-expression, honesty & love, then they don't come much more expressive, honest and loving than Megan Murray. Born and raised in Bandra, Megan has taken her immense talent global and she boasts of a truly fantastic & versatile body of work.
As a child, Megan honed her skills with The Gleehive, and later, the Cadenza Kantori under the masterful tutelage of Celeste Cordo. A veteran of the stage, Megan has been a winner several times at the All Bandra Talent Contest. During her years at St. Xavier's College, she was the enigmatic lead vocalist for the college band that went on to win the inter-collegiate competition at Malhar. She performed at the iconic Blue Frog, and Hard Rock Café, with renowned musicians like Louis Banks & Merlin D'Souza.
Given the musical background of her formative years, it was only natural that Megan would eventually pursue a career in music. She studied at Musicians Institute (MI) – College of Contemporary Music, California. The singing sensation that Bandra had witnessed, California was only just getting acquainted with. In her first year, Megan was awarded 'Outstanding Student of the Year' she went on to graduate with top honors and ranked number one in her final year at MI.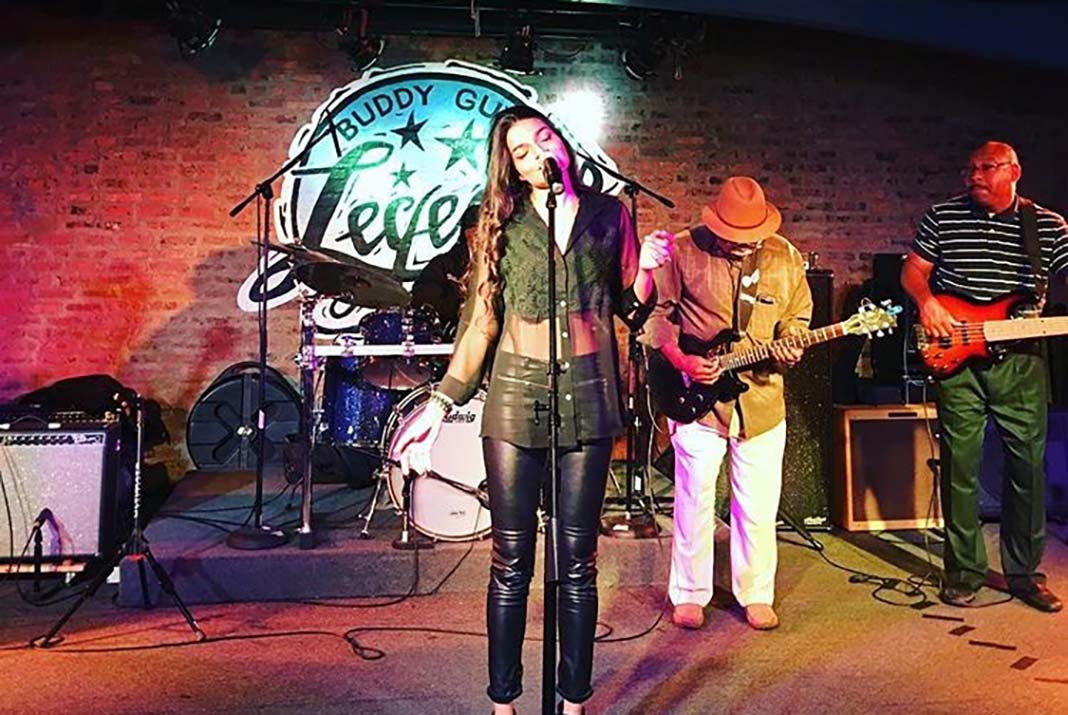 Since then, Megan has taken great strides in the pursuit of her musical ambitions. She is the lead vocalist of 2 bands: 'Maps' and 'Groove in Bloom', that perform at various clubs in Hollywood. "One of the musical high points of my career has been my performances during the Mahindra Blues Weekend at the Buddy Guy Legends Club in Chicago, when Buddy Guy himself was present at one of my performances" says the enthused singer. Very recently Megan also had the good fortune of performing with the house band at the legendary New York Club – The Bitter End. Megan has also featured on the artist New Rock God's album American Mojo which is available on iTunes.
Despite all her international musical exploits, Megan remains a Bandra girl through and through. So much so that in November, Megan was one of the highlights at the closing ceremony of the Celebrate Bandra Festival. They say you can take the girl out of Bandra, but there is no taking Bandra out of this girl.
We wish her the very best on her musical journey.
Anne Edwards