Bandra's biggest football league played at the famous late Dr. Norman Lewis (Supari Talao) Municipal ground, the Bandra Football League kick started on 2nd July 2017! The league keeps football lovers' young and old busy, entertained & super happy.
The league was initiated by the Bandra West Football Association, comprising of local ex-footballers & enthusiast like Mr Hugh Fernandes, Mr Henry Picado, Mr Sajid Khan, Mr Morgan Gonsalves, Mr Sydney Alexander & Mr Francis Rodrigues. All of them work on purely out of love and receive no remuneration for the same. However there are several influential lovers of the game, who's patronage helps the show go on. The league is being held under the auspices of the Mumbai District Football Association.
The Premier League (comprising of 16 teams) and Division 1 will play on a League cum knockout basis. They have a very strict registration process, and only players who are registered with BWFA and are currently residing in Bandra for over a year are eligible to play in the League. They also have a women's league which is open to girls from across Mumbai. This year there is a new introduction, the Under 10 League, which will kick off on 23rd July.
Over the next few editions, we'll introduce the Committee Members of the BWFA, Premier League teams as well as some of the Division 1 teams, so that you get to know them better.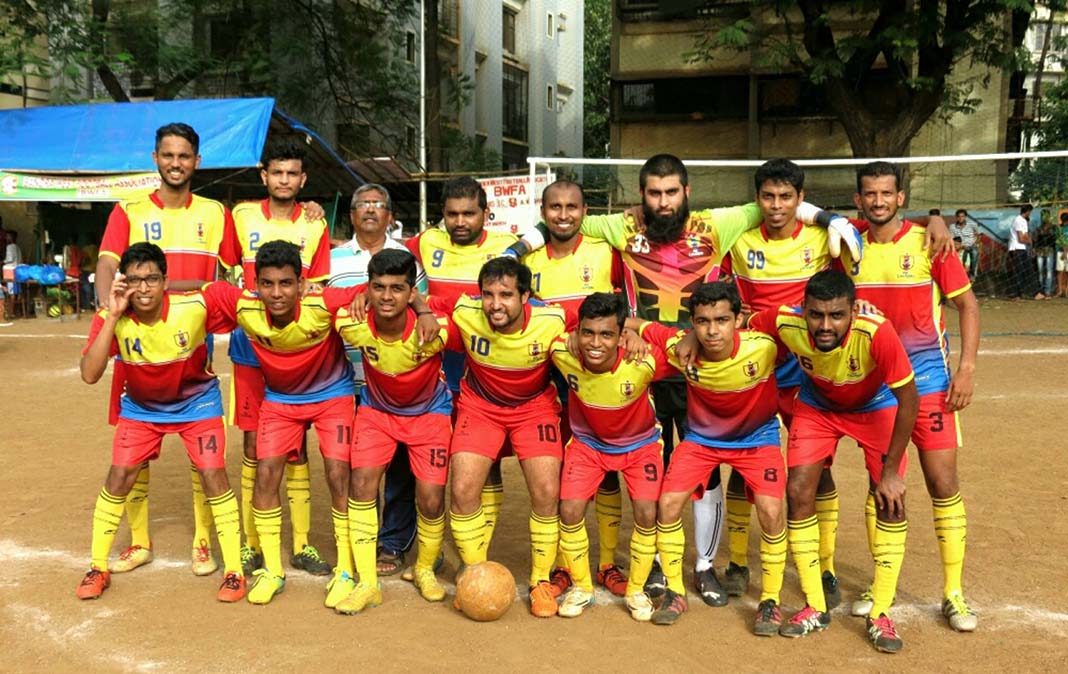 A.K. Chimbai Sports Club (Premier League):
This team was born out of the sheer love and passion for the game by its founder the late Mr. Altaf Khan, who was a diehard football fan. Mr. Khan owned a cycle shop in Chimbai and was so passionate about the sport, that whenever there was a game, he would find someone to look after his shop and go to watch the game. It was this zeal that drove him to form A.K. Chimbai. He would ensure that the team participated in almost every tournament that was organised in and around Bandra.
While most of their players have been and are from Chimbai, this year the team has expanded and has associated with 4-5 new players. They are coached and managed with dedication by the renowned Mr. Leo Dharmai, a local veteran, stalwart sportsman of Bandra and a dear friend of Mr. Khan. The current team is captained by Roosevelt Fernandes. You can catch them practicing and perfecting their skills every alternate evening of the week at the St. Andrews School Grounds.
Rangers Football Club (Division 1):
For the Rangers, football is a game which they all adored from their hearts, every free kicks and goals got them to think how it could be done better. Unfortunately all their football fanatics were lost with their respective job and work that never gave them the time to get back to the game. But as you know, if a job takes you out of it, it also gives you enough stress to get you back to it. They all play against each other at many Sunday turf games, that's when they decided that the same aggression and passion could be put together to play against other opponents in the Bandra league. Captained by Arnold D'Silva, these boys mean business, better watch out for them!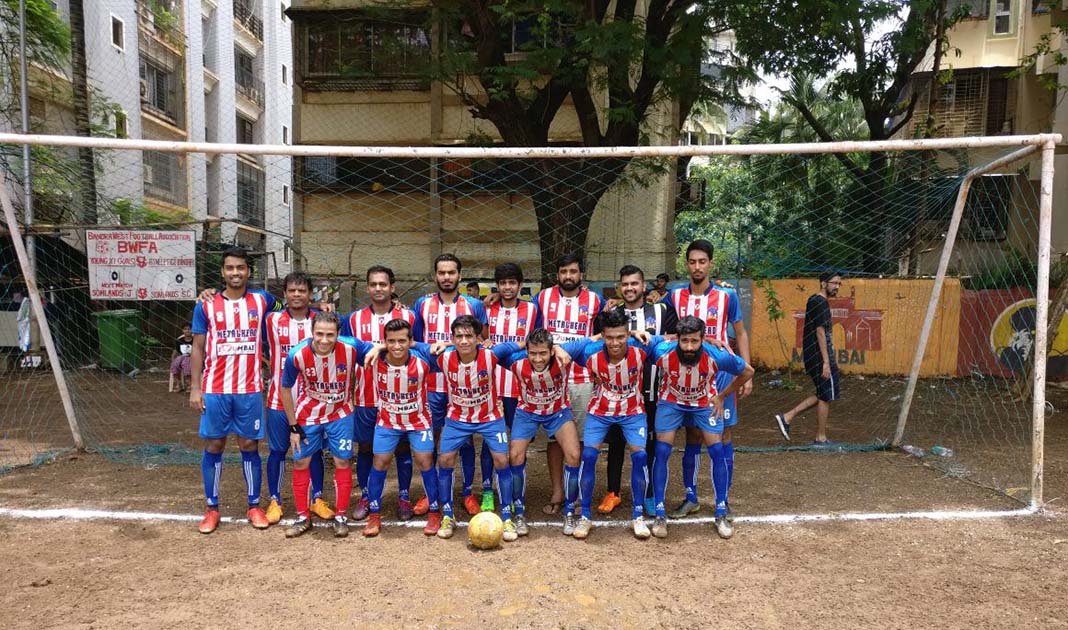 Athletico Bandra (Premier League):
Formed in 2007 by football enthusiast Mr. Sanjay Raja, this team completes 10 years this year. Sanjay always knew and believed that even if he wasn't playing for any team he would definitely start his own team. Football has always been his passion! He has since played with them but mostly manages them. He has also given a lot of credit to the wives and girlfriends of his team mates, for being patient and supportive and standing by their partners, through all the practice sessions and the games. The team has a mix of different ages from 19 to 40. Athletico Football Academy has also started their very own soccer academy for kids from 5 years to 17 years.
The team has been captained by Jonathan Pereira for the last 4 seasons. They are a close knit team and have had more or less the same side for the last 5 years. Although they have a lot of working members, they have made sure they practice every Mondays, Wednesdays and Fridays after work.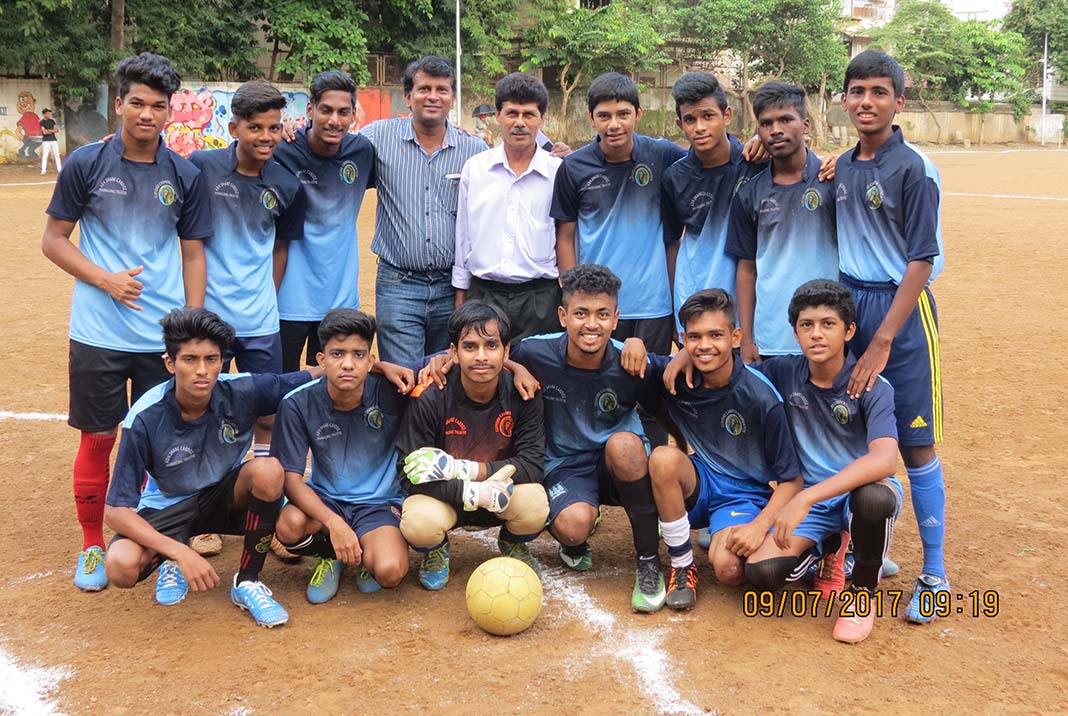 Clifford Carmen Foundation Football Club (Division 1):
Adv. Shane Cardoz launched his very own football team on 10th April 2016 with 20 under privilege children from the streets of Bandra. Now the count of children has increased to 50 plus. They have teams of age group under 14, 16 and open category. Shane believes that every child deserves an opportunity to play and sometimes that's not always possible, hence he has taken up the cause and appeals to sports people and general public to send deserving children (boys & girls) who cannot afford to play football due to their poverty.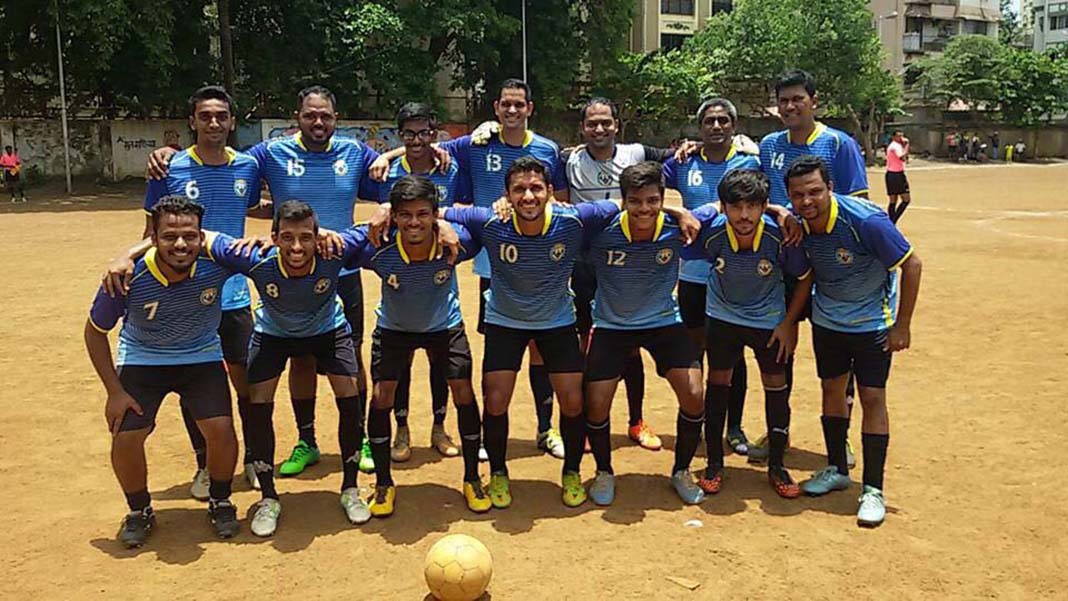 Chimbai Sports Club (Premier League):
Established in the 1960s, the boys of the village formed the Chimbai team to get a chance to play together every weekend as well as to give the village as well as the local boys an opportunity to play as the other teams used to call players from outside Bandra by faking ration cards, which wasn't a big deal. Another important reason is that they wanted to give the children an opportunity to take up any kind of sport instead of the present day vices. And that definitely worked because today they have 4 teams just from Chimbai, with approx. 50 boys playing and at least 10 making it big. Post 2000 they got their first new jersey set all thanks to a house to house contribution. "This is the reason why, what people say, matters a lot to us; most of the time," says Joshua Vessoakar.
The team is captained by Floyd Dharmai and managed by Mr. John Dharmai. The late Fr. Rodney Esperance during a sermon once asked, "What happens when it rains? What is the first thing you see around? People responded frogs, snails, etc. Fr. Rodney brushed aside those responses and replied "Chimbai Boys, you see the Chimbai Boys running to play on the grounds."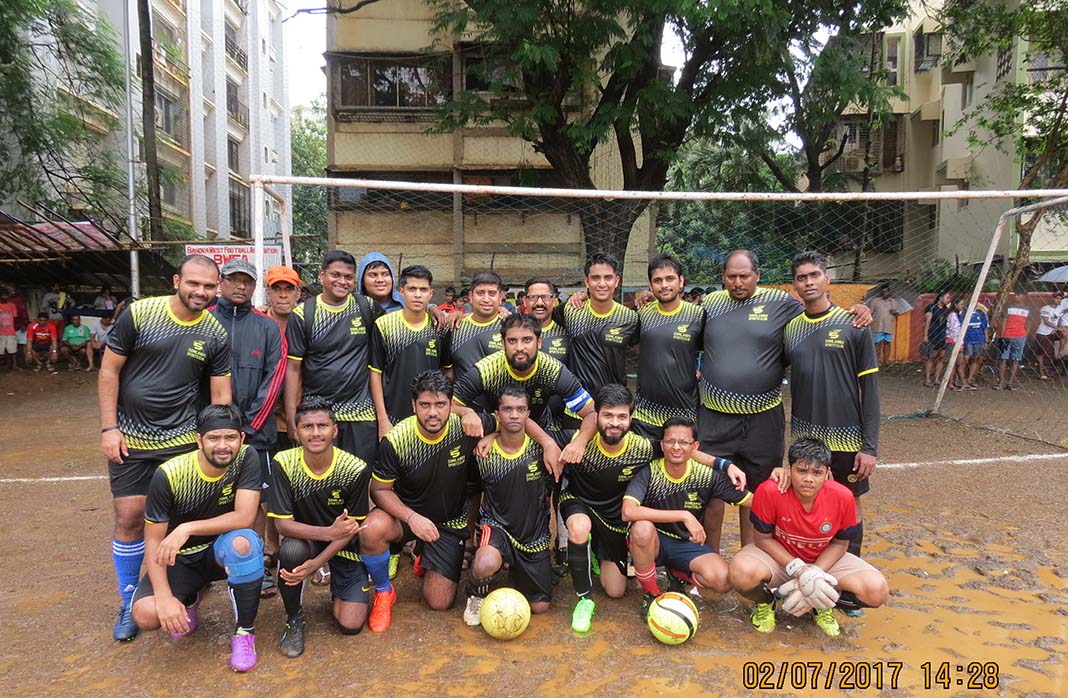 Somland Sports Club (Premier League):
From a humble beginning in the by lanes of Bandra in a small lane named Somnath lane, the late Mr. Nicholas Fernandes and Mr. John Dias founded Somlands Sports Club in 1964 with aim to convert and channelize the surplus youthful energy that was prominent in the locality. With no sponsors to fund the team since its inception the club relied on the goodwill of its well-wishers to promote itself. A lot of hard work, perseverance and dedication between the founders and the players of yesteryears saw a bunch of talented and dedicated players put together a team to participate in various tournaments. While most of the team players are from the locality known as Somnath lane the team also would accommodate friends who were willing to lend their talent to the club as players as well as expertise to excel.
The club is now managed by Johan Dharmai and Anthony Mathai while the responsibility of captaincy has been rested on the able shoulders of Masood Munshi. Even to this day the team has kept to its core principles of providing an opportunity to home bred talent as well as providing opportunities to every person who would like to be a part of this club.
Nolencia Dharmai