It was not until long ago that pet owners in and around Bandra had to run from pillar to post to get quality treatment for the pets in their family. For instance, in what seemed to be an anxious ordeal, you had to consult a vet at one place, get tests done at another and purchase medication from yet another place. It became even more stressful when that particular medication wasn't available. But not anymore!
Crown Vet, a veterinary clinic in Khar, has eliminated much of the struggle. Located just before the Willingdon Catholic Gymkhana (off S.V. Road), the clinic is well-presented and a real encouragement for more people to have pets. Established in 2016, Crown Vet is a holistic state-of-the-art pet care clinic catering primarily to canines and felines with consultation, vaccination, diagnostics and medical supplies all under one roof.
Pet owners now have the opportunity to spend time with a well trained and experienced vet where they can discuss their case at length in a well-equipped consultation room. Since consultations are based on prior appointment, pets and their owners are extended quality and seamless service without having to worry about time constraints. Besides, the clinic also welcomes you with a sterile, hygienic and comfortable reception and waiting area where you can pick up toys, leashes and even foods for your pet which make the usually dreadful experience of visiting a vet, a fun-filled one.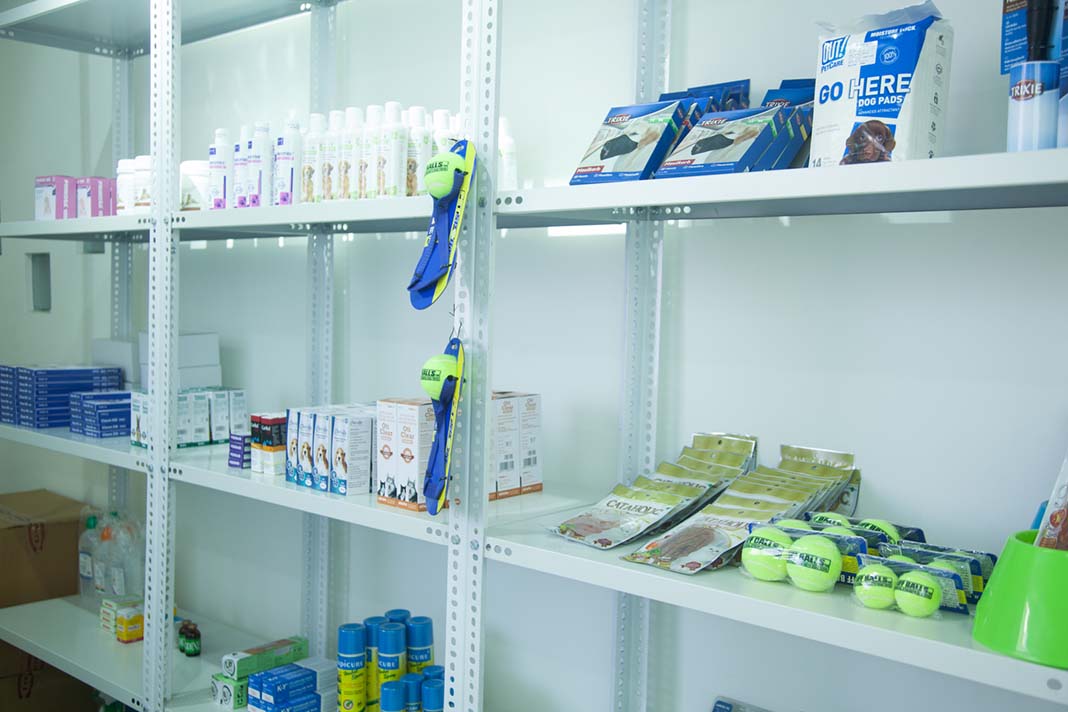 For more complicated medical treatments and surgeries, pet owners have the benefit of consultation with surgeons at its state-of-the-art Mahalaxmi clinic which is equipped with imaging and laboratory infrastructure as also overnight pet care. Says Sheroy Wadia, Operations Head, "The systems and processes allow client histories and previous client communications to be clearly shared between the consulting vets in Khar and the surgery vets at the Mahalaxmi clinic. We pride ourselves in recording every patient treatment properly in our system. This ensures that every vet viewing the case knows exactly what treatment has been given before deciding on the next course of action."
Beside consulting a vet here, the clinic at Khar also provides for administering vaccinations for your pet, IV fluid therapy, microchipping and even specialist puppy appointments for new pet owners to pick up the hows and whats of parenting their new family member. Given Mumbai's not-so-healthy environment, pets are usually prone to skin infections and the medicated bath at Crown Vet has become the solution for many a pet owner to keep their pets free of this ailment. With greater awareness on the long-term health benefits of routine procedures such as neutering and dental clean-ups as also nail clips and ear cleans, the well-experienced vets at Crown Vet make the event for the pets a comfortable one in a pure and hygienic environment.
The clinic is also stocked with essential medication that can be purchased over the counter at its in-house pharmacy which is manned by a licensed pharmacist. This gives pet owners the convenience and much-needed relief of not having to search for specialist pharmacies that stock veterinary products. Mr Vicckey Goswami, who brought his pet here for consultation was more than satisfied with his experience, exclaiming, "Thank you for being brilliant at what you do. Fantastic people, space and everything else that comes with it."
Promoter Pratapsinh Gaekwad, an animal-lover himself sums it up saying, "The new Khar clinic was set up with the intention of being closer to our customers in Bandra, Khar, Santa Cruz and Juhu. This ensures a seamless and stress-free visit for pets and their owners. We aim to deliver a high quality veterinary care experience through a team of well-trained veterinarians backed by state of the art infrastructure and best practice standards. We are really pleased with the positive response we've received from both pets as well as their owners. "
All in all, the world-class care you've always wanted for your pet is finally here.
Crown Vet
Atlanta building, next to Willingdon Catholic Gymkhana, Avenue road, before Khar Subway, Santacruz (West), Mumbai 400 054
Call: 022 2649 3232 / 022 2649 8300
Website: www.crown.vet
Valerian D'Costa