As we have just completed the 71st Anniversary of our Independence, let us recall two veteran stalwarts of Bandra, both Stanislites – Class of '42 and '55. To some of us the 1965 War is long forgotten. Others don't even recollect this Chapter of our country's glorious history.
Here are some of those Bandraites.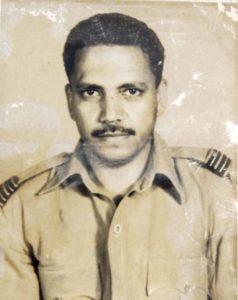 Flt. Lt. Raphael Donald (IAF)
Flight Lieutenant Raphael B. Donald IAS (Retd.) Joint Secretary, Urban Land Development, Government of Maharashtra was an old time resident of Bandra. He was educated in Stanislaus High School Bandra and completed his B.Sc. (Hons.) from St. Xaviers College. Then, he joined the Provincial Civil Service. In 1948, he was Commissioned as a Pilot Officer in the Air Traffic Control Branch of the Indian Auxiliary Air Force. This required training every weekend, and an Annual camp of a month. Besides, one had to attend courses and pass promotions – the same as the regulars. This was the same as the Territorial Army raised in 1948.
He has seen active service in 1965 at Ambala Airfield & was awarded the Samar Seva Star 1965 and Raksha Medal 1965.
In 1970, he and Major Leon Fonseca were offered permanent commissions, but declined since they were better placed in their civil jobs.
In 1978, he was promoted to Deputy Secretary, and in 1985 as Joint Secretary, Government of Maharashtra, Urban Land Development. He hung up his boots in 1993.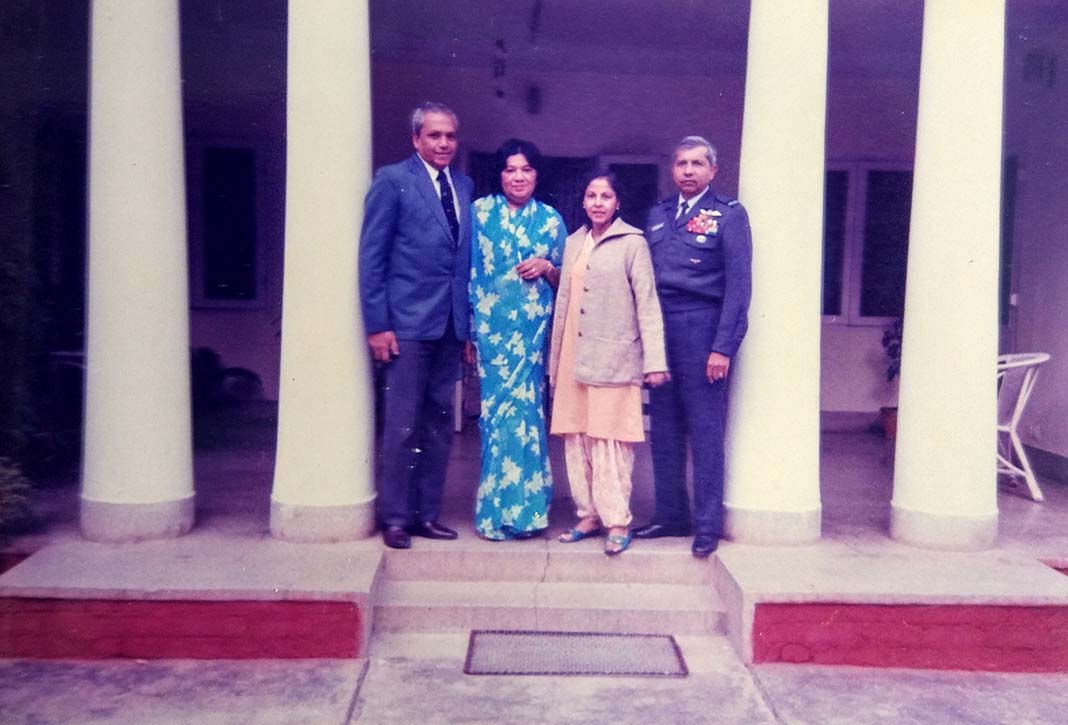 Past retirement, he was heavily involved in Church and community affairs, always ready to help. Among his numerous posts he held was Chairman, Bandra Sports Association, Founder and Past President of the Bombay Catholic Sabha, Managing Committee Member of the Indian Red Cross Society, Special Advisor to Holy Family Hospital, Bandra and President of the Bandra Gymkhana. He was also an advisor to the Archbishop of Bombay.
'Raphey', as he was fondly called, leaves behind two sons, two daughters & eight grandchildren. His wife predeceased him in 1999. He passed away in 2015 after dedicated service to God and the country.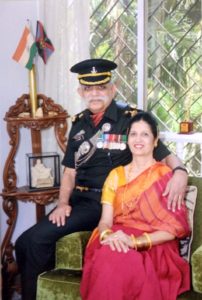 Paratroopers "Wings"
Major Leon G. Fonseca (Retd.), was educated at St. Vincents, High School Poona, St. Stanislaus High School, Bandra, National College, Bandra, and did his Aeronautical Engineering in 1962 from Calcutta. He has a Diploma in Russian & is a certified Genealogist from the USA. He holds Professional qualifications in Aeronautical Business Management and Administrative Management from the UK.
He also holds a Private Pilots Licence (190 hours flying) and is a qualified Army Paratrooper.
He has worked for Indian Oil, Parke-Davis, Tatas and Coca-Cola India Region – as Head Administration and Security. Post retirement he was Secretary of the 136 year old hill station club, 'The Club' Mahabaleshwar.
Major is on the Board of Management of the 140 year old, Bombay Institution for Deaf and Mutes and Rev. D.G. D'Almeida Educational Fund since the 80's.
He had for two years, daily supervised the work of records, birth, marriage and burial of the Church of Santa Anna (since demolished) and St. Andrews Church (1575). The work of restoration of 24 volumes was carried out by INTACH.
His family tree is awaiting letters Patent from the College of Arms, London. 'The Fonsecas of Bandora' are the oldest East Indian family – and have given 30 people to the Service of the Lord. The Fonsecas are the only family to have an Arch erected to the memory of Mr. Peter John Fonseca by the erstwhile Government of Bombay.
In the 1971 war, his Air Defence Regiment (TA) won 3 Gallantry Awards and Major had the honour of leading the Victory Parade on 26 January 1972 through the crowded roads of the Eastern suburbs, standing in his jeep followed by 3 Bofors 40mm L60 guns WWII vintage, his men and various units of the Army, Navy and Air Force, Coast Guards, Police etc.
Major has two children their spouses and four grandchildren are settled in the UK and the USA.
As per rules, Raphey and Leon did not receive gratuity, pension nor are they entitled to MH treatment, post separation. They put their lives on the line for the country, so that you could sleep peacefully at night; while they were on duty 24 hours a day on the borders. Say a pray for these two brave hearts, one of whom has passed away and the other is a 79 year old – moving around with his trade mark flat cap and always with a walking stick.
"Old soldiers never die, they just fade away"