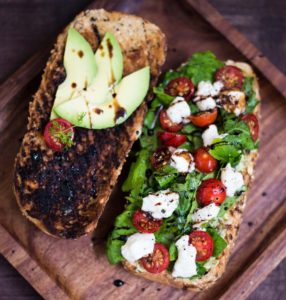 Between Breads – Bandra's favourite burger bistro, which inexplicably went missing some time back, is back with a bang and how! A spanking new menu, chock a block with mouth watering fare is bound to tingle your taste buds and loosen your purse strings. Some of the old favourites like the jalapeno poppers and other popular dishes are still there. Classic lip-smacking burgers, sandwiches, bacon wrapped hotdogs will tempt every meat lover! They can take a pick of: 'Chick Flic' which is a classic chicken burger with egg & avocado.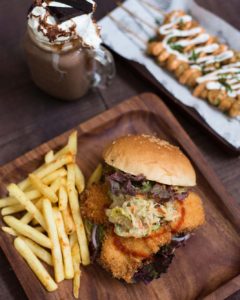 There are plenty of sandwiches to choose from, right from 'The Amazing ATB' which is filled with bocconcini cheese, tomato and avocado or 'The Vietnam' filled with pork belly and chicken. In Hotdogs, you simply cannot miss the classic 'New Yorker' filled with grilled onions, or 'Bae Con Bonanza' filled with bacon, coleslaw & BBQ sauce and others. There are special wings just for you in the form of 'Crispy Wispy', 'The B-Bae-Q', and the 'Jerkey Shore' amongst others. A must try from the new range of sides would be their 'Baby Devils' with avocado and egg, or the 'Turkish Delight' with spiced lamb, cheese.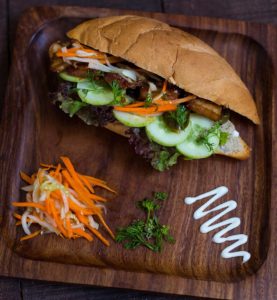 Between Breads in its new avatar has not neglected the veggies. A variety of sandwiches and burgers will definitely satiate their appetites and have them asking for more. 'The Popeye' which is a spinach and parmesan stuffed potato rosti slathered with caramelized onion. Other new entrants are: some DIY Waffles – sweets along with savoury options like 'The Breakfast Club' filled with cottage cheese or 'The Pinetry' with cream cheese, jalapeno & pine nuts. For the more discerning, there are a scrumptious range of asides and delicious desserts. Shakes made of brownies or S'mores are also on offer.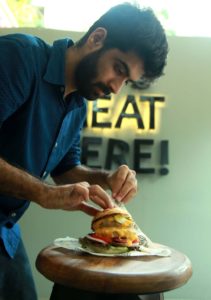 The bistro has been packaged in a contemporary artistic ambience, adding to the peppiness and energy.
Adds Sahil Rohira "From the time I was a customer to a co-owner now, I've always loved Between Breads and it's been my go to place for some mouth-watering burgers, when I'm in Bandra. When I got the opportunity to be a part owner of Between Breads I couldn't say no. We've completely changed the look and feel of the place and have a fantastic new menu keeping the veggies and not so veggie inclined, in mind while retaining classics from the old menu."
Between Breads
Shop No. 2, Kalpitam Apartments, 16th Road, Pali Village, Bandra West, near Hawaiian Shack, Mumbai 400050
Edwin Fernandes